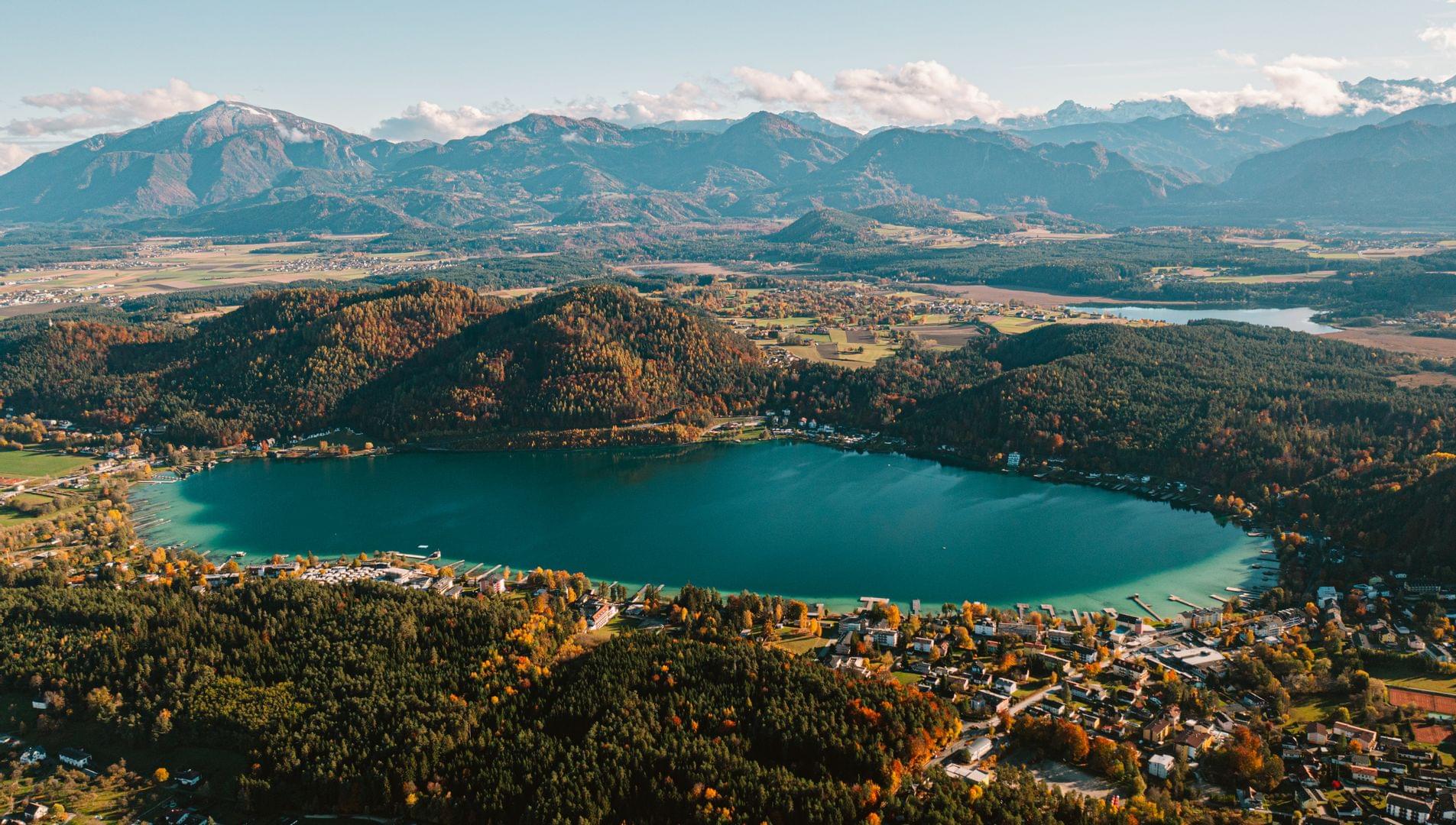 Hiking
Alpine peace and summit meeting
A pleasure step by step. Find your way back to the path of slowness, discover nature and yourself anew. With wonderful distant views, fascinating vistas and exciting insights. Hiking dreams in the Klopeiner See-Südkärnten region mean: countless well-marked trails, box seats in the sun, crystal-clear air and plenty of time to marvel.
Celebrating summit victories? Gladly on your own or with an experienced mountain guide. Our tips: Hochobir, Feistritzer Spitze, Kordeschkopf and the Steiner Alps on the Slovenian border. We will be happy to inform you.
Popular tours around Lake Klopein - South Carinthia region
Slow Trail on Kitzelberg mountain
Slow Trail on Kitzelberg mountain
The starting point is directly Hotel & Spa Sonne. Here, the Kitzelberg tour first takes you along the shore of Lake Kleinsee to the beginning of the forest road up the Kitzelberg mountain. With a slight ascent, you hike through the forest to the summit of the Kitzelberg at 686 metres above sea level.
Looking down from the new viewing platform, you can enjoy the view over the entire Lake Klopein- South Carinthia region. Afterwards, you can either hike down the same path or simply continue in the direction of Lake Turnersee and then return to the starting point via the Turnersee road.
This hiking route is also particularly suitable for children. Along the way, through the forest, there is always something to discover and explore.
duration approx. 2:40 h / 245 altitude metres / 6.6 km
Enjoyable tour on Lake Klopein promenade circuit
Hiking over hill and dale up the Georgiberg mountain
Trögerner Gorge – Hiking without hiking boots
Hiking tour on Hochobir mountain
Hiking on the local mountain "Petzen"
UNESCO Global Geopark Karawanken